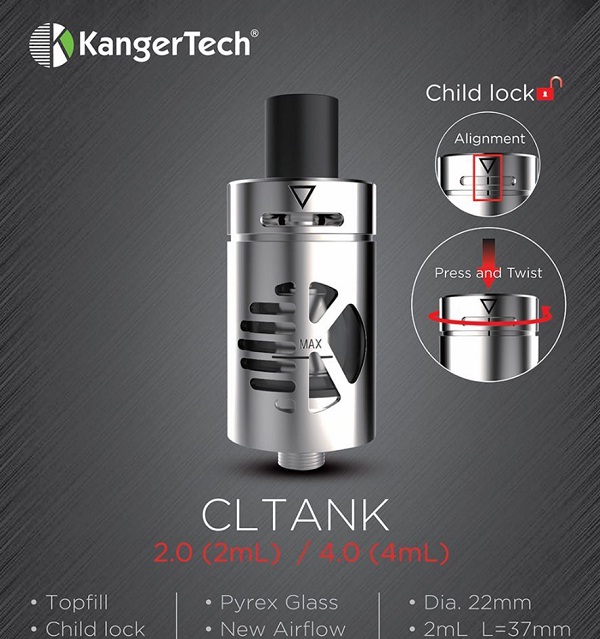 Introducing the Kanger CL Tank 2ml!
The European Union TPD arrticle 20 will decimate our tank range (all tanks over 2ml will be BANNED) so we are introducing a lot of 2ml or below tanks, and this is one of them. A subohm setup with a capacity of 2ml and a childproof top, airflow control and two huge high quality atomizer heads this is at the cutting edge of new vaping tech!
Comes with airflowcontrol so you can adjust the top of the tank to regulate how much air goes through, effectively "fine tuning" your vaping experience.
Comes complete with 1 x 0.5 Ohm coil & 1 x 0.15 Ohm coil head.
AVAILABLE IN BLACK AND SILVER.
Contents:
1 x Kangertech CLTANK
1 x CLOCC (SUS 316L) 0.5ohm
1 x CLOCC (Ni200) 0.15ohm
1 x Manual
Genuine OEM product from Kangertech.
This tank is TPD COMPLIANT as the tank capacity is 2ml or under.
Kanger CL TANK Clearomizer 2ml
Brand: Kangertech
Product Code: Kanger-CL-TANK-2ML
Availability: 6
Related Products