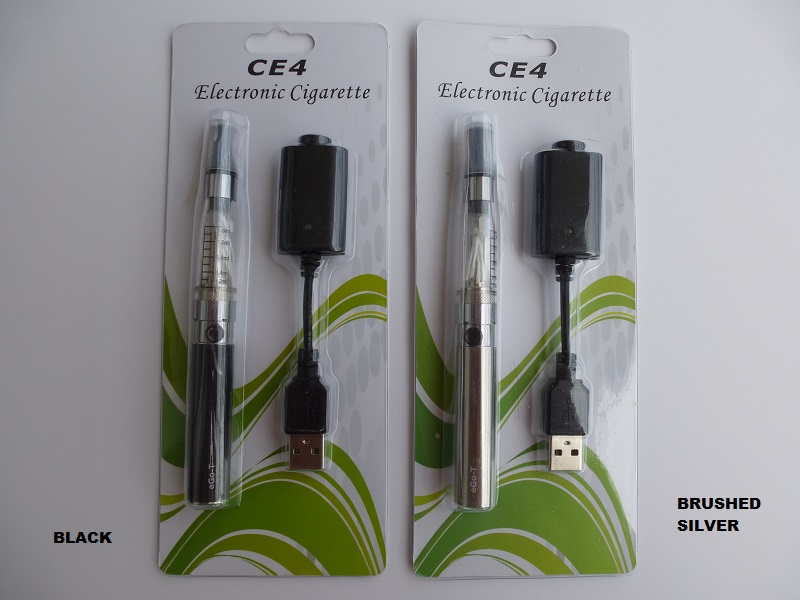 Introducing the eGo-T blister pack starter kit with 650mAh battery.
The eGo-T blister pack comes with everything that you need to get you started at a very very nice price.
Just open it up, charge the battery, fill the cartomiser with your favourite juice, screw it together and away you go!!
5 click "on-off" protection on the battery: Simply click it 5 times to switch it on, and when you want to switch it off simply click it 5 times to switch it off, simples! Battery takes less than 2 hours to charge and comes with a safety mechanism built in that will automatically switch it off if you depress the button for more than 10 seconds when vaping with it.
To charge the battery simply connect it to any USB socket, red means it's charging and green means it's fully charged.
This is a great all-round starter kit to introduce you into the fantastic world of vaping!
The Ego-T 650mAh starter kit contains the following:
1 x CE4 Clearomiser that holds approximately 1.6ml of e-liquid
1 x eGo-T 650mAh battery with 5-click on-off protection
DOES NOT INCLUDE E-LIQUID, PLEASE PURCHASE THAT SEPARATELY ON OUR WEBSITE.
MANY THANKS.
ITEM BATTERY MAY DIFFER IN COLOUR TO THE ONE DEPICTED IN THE PICTURE.
WHENEVER WE HAVE ALL COLOUR OPTIONS AVAILABLE YOU WILL BE ABLE TO CHOOSE YOUR COLOUR PRIOR TO PURCHASE.

BLACK KIT CURRENTLY SHIPPING WITH A SMOKED BLACK CLEAROMIZER. BRUSHED SILVER SHIPPING WITH CLEAR. MATT SILVER SHIPPING WITH CLEAR.
FOR YOUR PEACE OF MIND AND SAFETY WE RECOMMEND THAT YOU USE A BATTERY CHARGING BAG WITH THIS ITEM.
This kit is TPD COMPLIANT as the tank is under 2ml in capacity.
Ego-T CE4 Starter Kit in blister pack (650mAh Battery)
Product Code: egoCE4BlisterPack
Availability: 7
Related Products
Tags: Starter Kit, Ego-T, E-cigarettes, Blister Pack, EGO