Ruby's Originals E-Liquid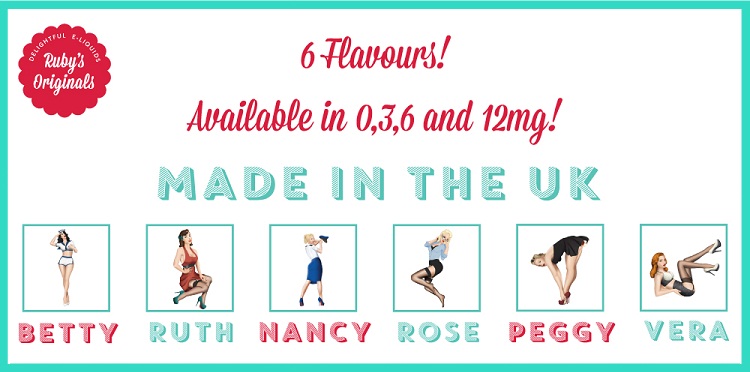 Betty: Dangerously appealing, punchy strawberry jam, with swirly ice cream and a hint of marshmallow.
Vera: Naughty mojito twist, with a sprinkle of blueberry!
Nancy: Devine fruits of the forest with a hint of mint that relishes the taste buds.
Rose: Zingy citrus pie, with a hint of vanilla.
Ruth: Heavenly banana and cream, deliciously nutty with a hint of caramel.
Peggy: Intensely iced mint, with ultra-fabulous hints of chocolate and cookie dough.
---
Refine Search