*** REWARD POINTS *** CLICK FOR INFO! ***

### WE HAVE TO MANUALLY ADD YOUR REWARD POINTS & WILL ADD THEM WITHIN 12 HOURS. YOU WILL RECEIVE AN EMAIL FROM US. ###
We now do reward points. You shop with us regularly, we give you reward points that you can turn into a monetary discount to be used for subsequent orders. Also the scheme is BS free, you just enter how many points you want to use and it takes cold hard cash from your order total, no pissing about jumping through hoops here.
We currently only apply reward points to purchases on Hangsen e-liquid, the new V4 Vapour e-liquid and a couple of other products but we are adding more to other products every day.
Below is a screenshot tutorial on how to use your reward points.
1.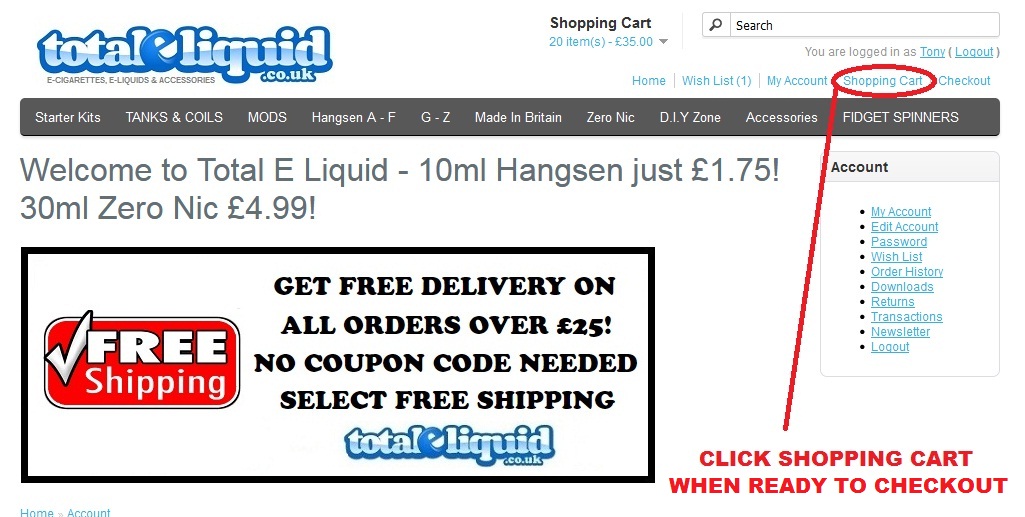 2.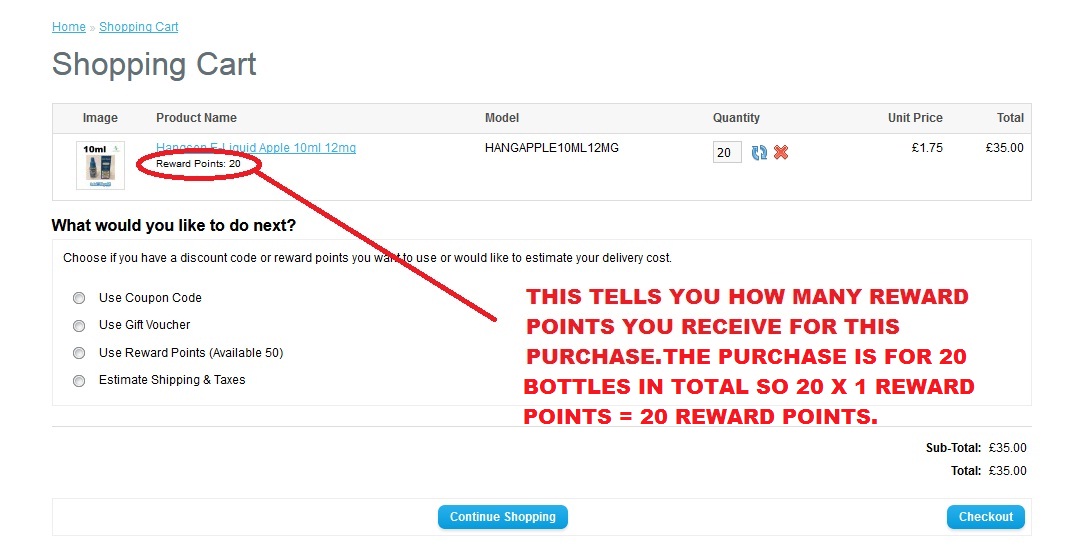 3.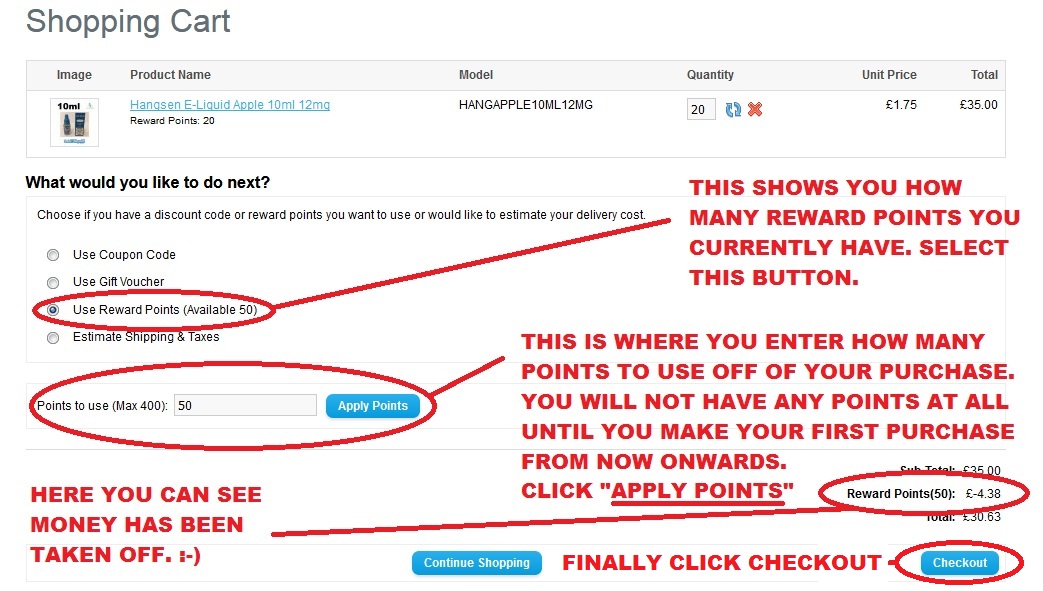 That ends our screenshot tutorial. As always if you are stuck or need further help do not hesitate to email us at totaleliquid.co.uk@gmail.com.
Below is a screen capture of the product page with the amount of reward points you earn per bottle purchased.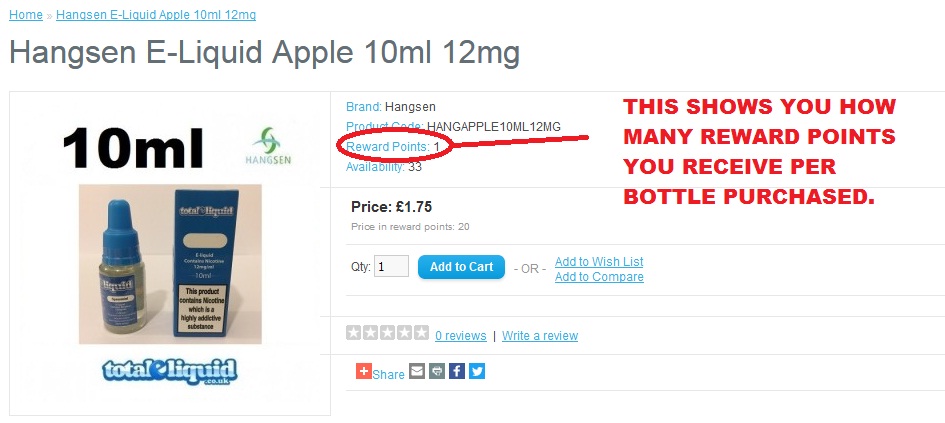 You can see how many reward points that you have at any time by looking at MY ACCOUNT then look for MY ORDERS and click YOUR REWARD POINTS.
Reward points are not given for international orders and any customers that we currently have a pre-agreed discount in place with.